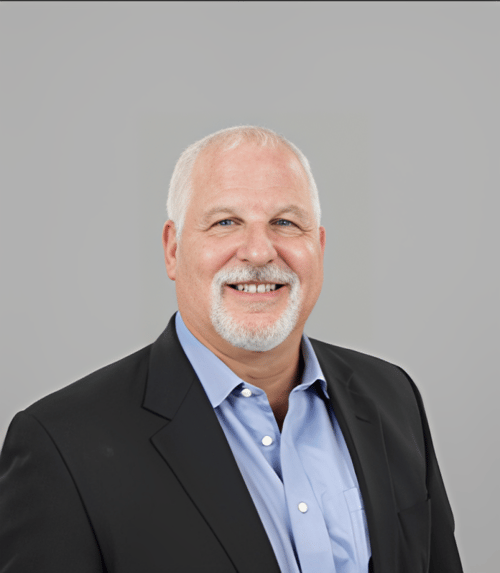 LARRY P. COHEN,CPA, MPA
Founding Partner of Integrated Financial Staffing
More Info:
B.S. Accounting - Florida State University; Master of Professional Accountancy - University of Miami
Certified Public Accountant - Florida (active)
Larry Cohen is a seasoned recruiter of accounting. Prior to entering the staffing business, Larry enjoyed a successful accounting career ranging from Big 4 Auditor to Controller to CFO. He has worked for a range of companies in a variety of industries from large national corporations, two professional sports teams, to small start-ups.
In 1997 Larry entered the staffing business as a recruiter and within a few months, was firmly established as one of the top recruiters in the Orlando market. He opened the Orlando office for a national staffing firm and quickly became one of the top 10 recruiters in the company. After a successful IPO, Larry left to start a boutique recruiting practice in Orlando.
Currently, Larry is the Co-Founder and Partner of Integrated Financial Staffing (IFS). The firm specializes in hiring accounting and financial professionals for direct hire, and long- and short-term assignments. In addition, the firm does retained executive search. As a seasoned recruiter, Larry has successfully placed accountants at all levels in both the public and private sector. He has also placed high-level candidates in legal, risk management, human resources, and other management positions. Larry draws on his own experiences as an accountant (with an active CPA license) and as an adjunct college accounting professor to help him clearly understand both the staffing needs of his clients and career goals of the professionals he represents.
Larry is an Adjunct Instructor at the University of Central Florida's College of Business (Entrepreneurship), Valencia College (Accounting), and DeVry University/Keller School of Management (undergraduate and graduate Accounting). He previously sat on the Board of Directors for the Orlando Chapter of the Institute of Management Accountants, FICPA Committee on Accounting Careers, Center for Business and Industry Advisory Committee for Technical Centers in Orange County, and the UCF Accounting Advisory Board.
Seth M. Bobet, MBA
Founding Partner of Integrated Financial Staffing

B.S. Accounting – State University of New York

MBA – Crummer Graduate School of Business at Rollins College

As a staffing industry professional, Seth Bobet has more than 25 years of experience in all aspects of financial contract and direct hire placement. He is an expert in all recruiting aspects with a speciality in full-cycle recruiting meaning he personally manages jobs from sourcing to placement.

Currently, Seth is a Co-founder and Partner of Integrated Financial Staffing (partnering with Nperspective). The firm specializes in hiring accounting and financial professionals for direct hire, and long- and short-term assignments.
Seth first started his career in accounting and has held positions from Controller to CFO.

He has overseen accounting for a major public company and managed daily operations for several business functions including risk management, systems and operations. Seth has held several esteemed staffing roles throughout Florida, including co-managing and three staffing startups in partnership with large CPA firms. In 2010, Seth developed Lovelace Roby and Company's (now Moore Stephens International) financial staffing division in Orlando and Miami. He was also Managing Director of Norrel's Southeast Region, where he was responsible for five financial, contract and direct hire branches. His leadership resulted in more than $20 million dollars in revenue annually for the region. Most recently, Seth ran the Southeast Professional Staffing Division of a multi-billion dollar staffing conglomerate and was responsible for creating their Permanent Placement Division on the East Coast. He was formerly on the Crummer Graduate School of Business at Rollins College Alumni Board of Directors.
Seth truly feels that staffing is his passion and enjoys finding the perfect placement.